A Wide Range of Wholesale Transparencies for Your Greenhouse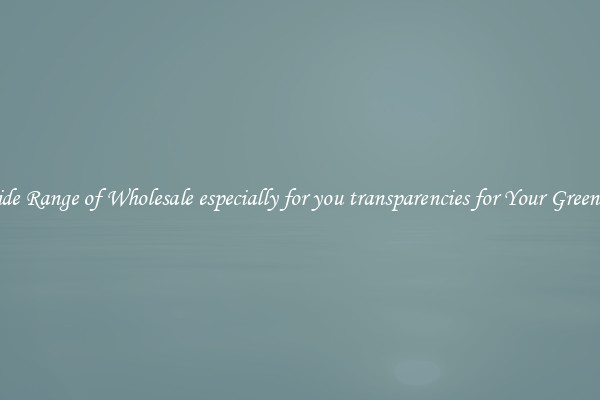 When it comes to setting up and maintaining a greenhouse, having the right supplies is essential. One of the most crucial components of any greenhouse is the transparency material used to cover the structure. These transparencies allow sunlight to penetrate while providing insulation, creating an optimal growing environment for your plants. Wholesale suppliers offer a wide range of transparency options that cater to all greenhouse needs.
Polyethylene film is a popular choice for many greenhouse owners due to its affordability and versatility. It is lightweight, easy to handle, and can last up to four years with proper care. Poly films come in different thicknesses, ranging from 4 to 12 mil, allowing you to choose the appropriate level of insulation depending on your location and climate.
For those looking for a more durable and long-lasting option, consider polycarbonate panels. They are highly resistant to impact, UV rays, and extreme weather conditions. Polycarbonate panels offer excellent insulation properties and can last for over ten years. While they may be a bit more expensive initially, their longevity and reliability make them a worthwhile investment in the long run.
Another high-quality transparency material often used in commercial greenhouses is glass. Glass is known for its optimal light transmission properties, providing maximum sunlight exposure to your plants. While glass transparencies require more care and maintenance, they offer excellent clarity and are highly resistant to degradation over time.
When choosing wholesale transparencies for your greenhouse, it's essential to consider factors such as light transmission, insulation properties, durability, and cost-effectiveness. Depending on the specific needs of your plants and location, you can select the most suitable material accordingly.
Beyond the transparency material, wholesale suppliers often offer additional options such as anti-condensate films, shade cloths, and insect screens. Anti-condensate films help eliminate or reduce the formation of water droplets, allowing light and heat to penetrate evenly throughout the greenhouse. Shade cloths provide shade and regulate temperature during hot summer months, while insect screens protect your crops from unwanted pests.
Purchasing transparencies from wholesale suppliers offers several advantages for greenhouse owners. Firstly, buying in bulk enables you to save costs, as wholesale prices are often significantly lower than retail prices. Secondly, wholesale suppliers usually have a wide range of products available, giving you more choice and flexibility when it comes to meeting your specific greenhouse needs. Finally, suppliers often offer expert advice and support, ensuring that you make the most informed decision for your greenhouse.
In conclusion, a wide range of wholesale transparencies is available for your greenhouse. Whether you opt for polyethylene film, polycarbonate panels, or glass, each material has its own unique benefits. By understanding your specific requirements and considering factors such as transparency properties, insulation, durability, and overall cost-effectiveness, you can make an informed decision to create an optimal growing environment for your plants. With the help of wholesale suppliers, you can find the perfect transparency material and additional accessories to ensure the success of your greenhouse venture.